Google Classroom is an online learning platform where students can access course resources, communicate with teachers and classmates, and participate in course activities.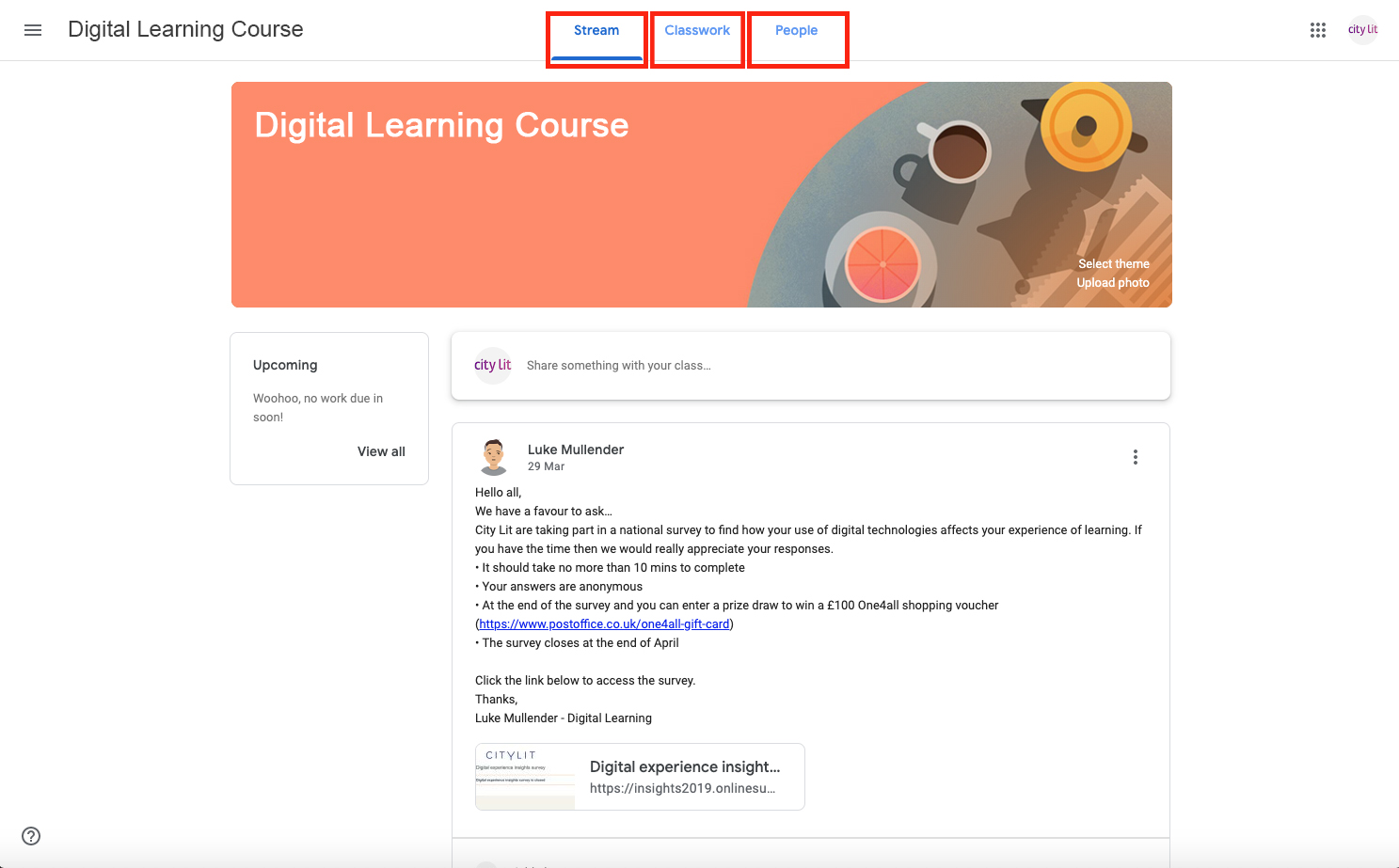 This is the main message board where students and teachers can talk and share links and attachments.
This is where your tutor will issue out assignments and is where you should return completed assignments.
This is where you can see other members of the class.
To access your Google Classroom you must be signed in to your City Lit student account. City Lit automatically generates your student account when you enrol on a course.
Your student account login comes in the form of an email: your student number followed by @student.citylit.ac.uk. Example: 123456@student.citylit.ac.uk
Check out our step-by-step instruction page for more details.
Need more help?
For more information or to get help accessing your student IT account, complete our online form.
Contact Us Form