The Student Centre is a friendly and sociable place for all students to study, relax and unwind.
Our library still makes up part of the Student Centre, but we also offer a much wider range of services and facilities in addition to this.
To become a member of the Student Centre please visit us on the mezzanine and speak to a member of the team.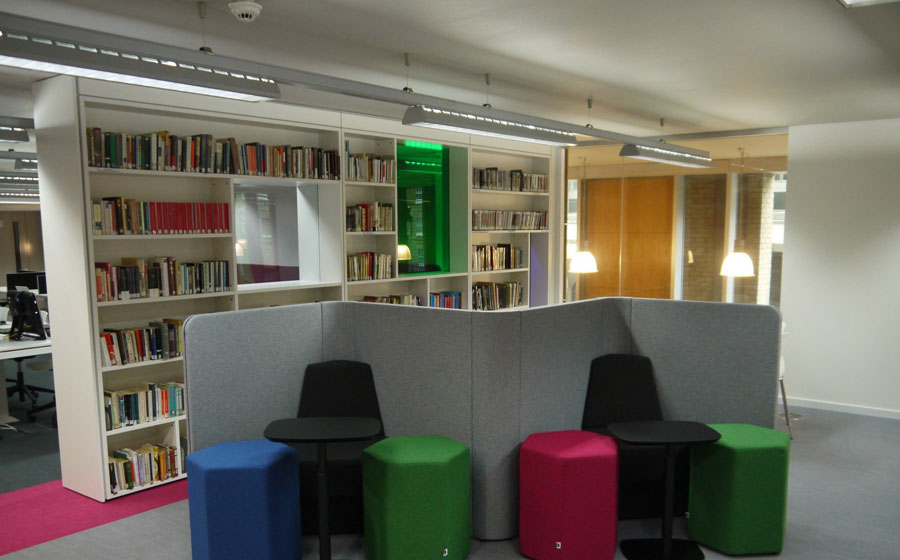 Online Catalogue
You can start browsing the online library catalogue where you can find a selection of e-books and other e-resources.
What can you expect to find in the Student Centre?
A place for all City Lit students: space to work independently and in groups, socialise and unwind.
Learning resources - you'll find some of our library collection in here (other resources are located throughout the building and can be requested at the help desk).
A variety of seating areas – with space to study, read and relax. There are now 89 seats in the Student Centre - including 20 workstations with power and USB points for students to use their own laptops and tablets.
Designated individual workspaces.
Larger tables for group work and relaxing.
PCs and MACs that students can use (conditions apply).
Books, e-resources and DVDs as well as printing and photocopying facilities (card payments only).
Staff on hand to help Monday to Friday 12:00-14:00 and 16:00-18:00.
Specialist software for disabled students.
Information Advice and Guidance Service for information on financial support available for City Lit courses.
Self-service enrolment desks where you can enrol yourself online.
Library Books
Renewal requests can be made by:
Completing our online form
By phone
At Student Centre & Library in person
Still have a question?
Contact Us
Or call the Student Centre & Library on 020 4534 0481
Monday-Friday: 12:00-14:00 and 16:00-18:00