How can I tell if a course has started?
For most City Lit courses you can enrol after the start date.
The dates for each course are listed online and where a course has started this will appear next to the dates.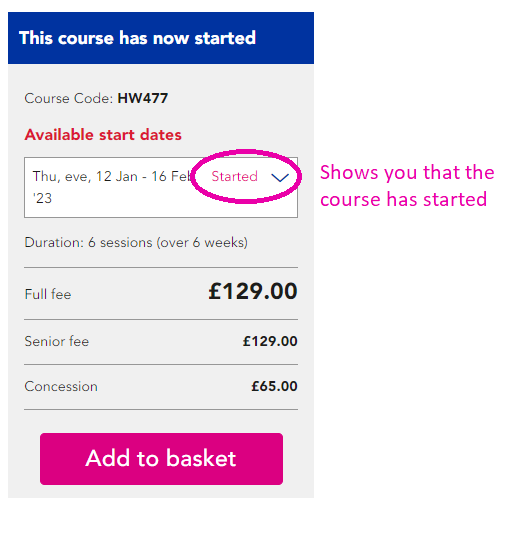 What if I don't want to join after the start date?
If you want to join the course from the start please click on the arrow, this will show you all alternative dates that are available:
Will I get a discount for joining after the start date?
We do not offer discounts for students joining courses late.
If you are concerned about the course material that you may have missed please either enrol onto an alternative date or contact the department to discuss if you'll be able to catch up.