How do I add myself to a waiting list?
Many City Lit courses fill up quickly, so try and book early to avoid disappointment.
If the course you're trying to book is full, please add yourself to the waiting list.
If a space becomes available before the course begins, we'll automatically email you to let you know. You'll need to be quick as the place will be offered on a first come, first-serve basis. If a place doesn't become available, we'll update you if any new dates for that course become available.
Add yourself to a waiting list online by clicking on the 'Add to your waiting list' button on the right-hand side of the screen. This option is available on most of our courses, before the course starts or before too much of the course has passed. Click on the 'Add to your waiting list' button and log into your online account.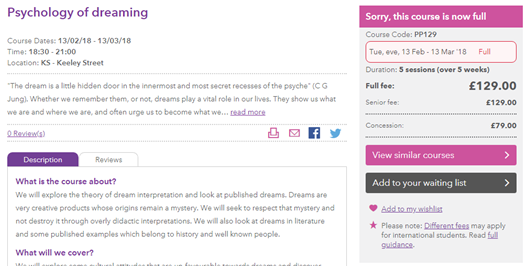 You can see and manage your waiting list online at any time.
If you need to reset your online account password, please see our step-by-step guide.
How do I register my interest in similar courses or a subject area?
If the course you'd like is full, we may offer the same course on a different day or time or offer an alternative but similar course. If you need help with finding an alternative, just get in touch as we can help you narrow down your options!
You can also register your interest in a subject area by finding the subject area page via the main course category navigation i.e., bookbinding or French.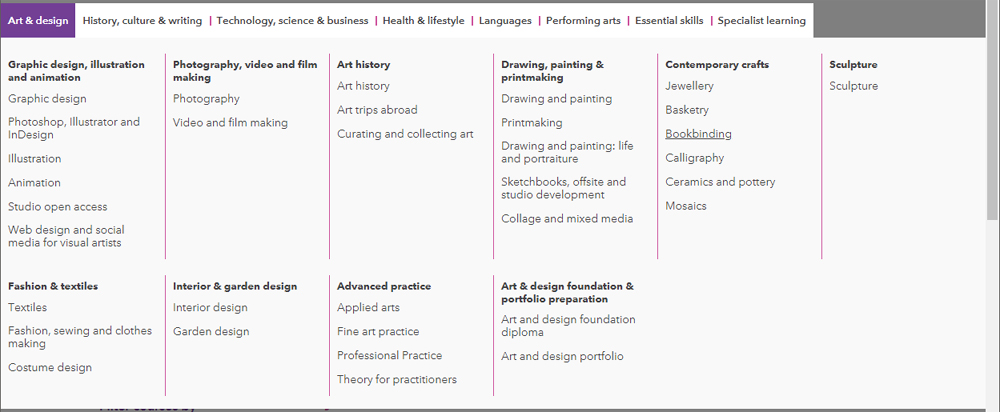 Then clicking on the 'Add to your waiting list' button at the very bottom of the subject page.

How do I remove myself from a waiting list?
If you would like to remove yourself from a waiting list please log into your account on the City Lit website and click on 'Waiting List' on the left hand menu.
Here you will be able to see your waiting list preferences and remove yourself from any course or category waiting lists that you no longer wish to be on: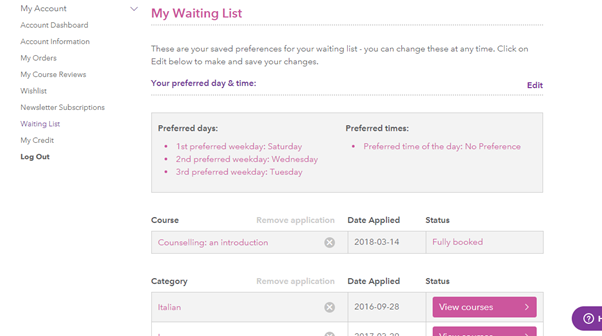 Still have a question?
Contact Us
Or call Reception on 020 3871 3111
Monday to Friday 09:30-19:30