Course Outlines
Each of our courses has a course outline that will tell you about what you will learn on your course. To browse all our available courses, read course outlines and book your place on a course visit our main website, www.citylit.ac.uk.
Tailored course advice
You should find that most of your questions are answered by reading the detailed full course outline available for every course on our website, but if you still have unanswered questions we're here to help.
If you are unsure about your options, or you have a particular query, you are welcome to contact the relevant department that runs your course. Often the easiest way to contact departments is via email and most departments either offer phone advice or you can arrange a time to come to the college to speak to someone.

You can find that departments contact details on the course outline page or find them on the list of all course related contacts.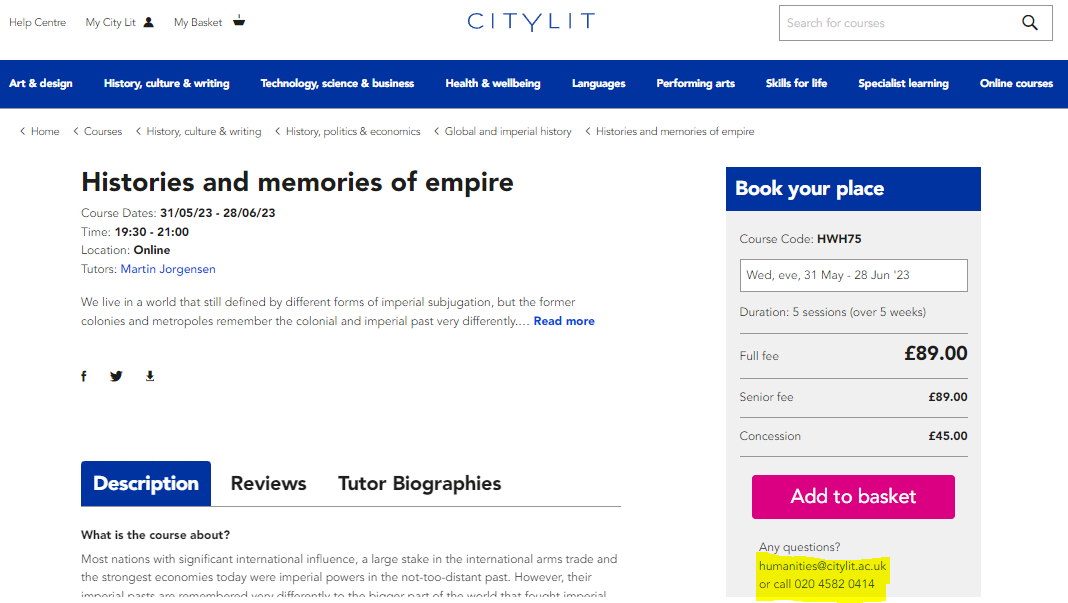 Interviews, applications and assessments
For some of our courses, usually year long or accredited courses, you will need to complete an application, assessment or have an interview, how to do this will be clear on the course outline or you can reach out to the relevant department.
Visitor Passes
If you're still unsure, visitor passes are available for many courses, allowing you try the first session to see if it's right for you before you book. Just contact the relevant course department for details and to check if this is available.